Stories
June 20, 2018
Polk Association proves a "little is much when God is in it"
Fifteen years ago, Baptist Children's Homes (BCH) challenged North Carolina Baptist churches to partner with BCH to supply children and residents with the food essential to their care. The challenge was substantial –– BCH serves 700,000 meals and snacks a year. The annual "Food Roundup" has met the needs and grows each year. It has been my privileged to work with the churches, pastors, associations, and associational missionaries in western North Carolina to reach yearly goals.As I look back, I read more
June 17, 2018
Imagine God's abundance
God's provision in our lives is more than we can envision. Paul reminds us in his letter to the Ephesians: "Now to Him who is able to do immeasurably more than we ask or imagine..." May was a month filled with many blessings –– we experienced His unimaginable provision.As I was beginning to gather my thoughts to write this month's column, a bus from Hickory Grove Baptist Church in Charlotte pulled up outside my window. I watched for a brief moment as the women stepped off the bus and then I went read more
June 14, 2018
You can change children's lives this summer and beyond!
You can give children the care they need while providing a summer full of wonderful memories. The needs of the children in Baptist Children's Homes (BCH) care not only remain great during the hot summer months, but the cost of care increases.As a Summer sponsor, you provide for children's daily needs while making summer activities and happy memories possible.Choose a Summer sponsor package below and make your gift today!How can you give children lasting summer memories?You can choose one of the read more
June 12, 2018
May the joy of giving rain on you
Many mornings when I wake up, my first thought is some version of "where am I going to find the $58,000 it will take to operate Baptist Children's Homes today?"My friends often wonder how I can thrive in an atmosphere that requires me to ask BCH supporters to contribute to its operations. They don't understand how glad I am for the privilege of asking, and the joy I receive when supporters respond positively.And, like most people, few of my friends understand the deep running springs of joy that read more
June 10, 2018
National Baptist Group awards "SAVED' video grand prize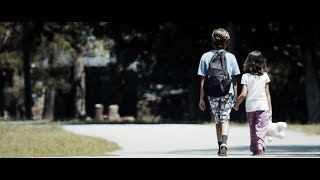 Baptist Children's Homes' (BCH) communications director Blake Ragsdale and video director and editor Randy Durham won the top award for exceptional achievement in radio, television, film and video at this year's Baptist Communicators Association's (BCA) Wilmer C. Fields Awards banquet held in Washington D.C. on April 20.The 2017 BCH offering video "SAVED" won the M.E. Dodd Award and also took first place in the "promotion video more than three minute" category."You could see God working in every read more
June 6, 2018
Age doesn't deter woman from sharing love of Jesus
When the doctor shook his head saying he could not give medical approval to travel to China, Sarah Snell didn't blink. "I'm not asking you to," she retorted, "I just need to know about vaccines or other precautions. I am going to China."Her physician wasn't the only naysayer. "Friends and family just didn't understand," Snell explains. "When the Lord opens a door, I can't not walk through it."Snell departed for her sixth trip to the People's Republic on May 9, 2017 –– her 85th birthday. Her read more
June 4, 2018
NC Baptist ride raises record $55,000 for children
The smile on Brian Davis's face grew wide as motorcyclists pulled out of Mills Home in Thomasville and headed west. Davis had just received news that "Ride to Clyde" had raised nearly $54,500."Praise God!" Davis exclaimed as he stood in the street of Baptist Children's Homes' (BCH) oldest campus. "You may hear me shouting all the way up the road."In just three short years, the motorcycle charity ride organized by the Baptist State Convention of North Carolina (BSC) has raised more than $100,000 read more
June 2, 2018
Bring Children Hope
Numbers can say so much: 80% of the children and families Baptist Children's Homes (BCH) serves come to us unchurched. Last year, BCH became home to 74 groups of siblings. These precious brothers and sisters, for their safety, had to be removed from the custody of their parents or family members.In 2012, just six years ago, BCH cared for 12 sibling groups. Those numbers have risen sharply for many reasons, but opioid use in particular has gripped mothers, fathers and families. It read more
May 31, 2018
Kennedy Home Alumnus keeps strong kinship ties
Fifty-one-year-old Tim Boyd always keeps an eye out for a hurting child. The Kennedy Home alum stops suddenly while heading toward the door of OrthoCarolina in Concord where he serves as one of the clinic's physician assistants."Hey, buddy," Boyd greets a boy standing with his mom. He had attended the patient earlier and was surprised to see they had not left. The boy's stressed look puts everything else on hold. "Can I help you?""It's this new brace," he tells Boyd. "It doesn't feel right." The read more
May 29, 2018
Mmm, mmm goodness!
Mom's Saturday biscuits were worth waking up early to enjoy. When we visited as newlyweds, Kathy would rise to help her. The two stood at the kitchen island, Mom on one side with her mother's old crockery bowl in front of her, ingredients in glass canisters set in a neat semicircle, and Kathy positioned opposite facing the window.Mom chatted about everything: the early spring, trips to Forest Hill's plant nurseries, Aunt Dale's garden –– whatever popped into her thoughts. Kathy smiled and read more